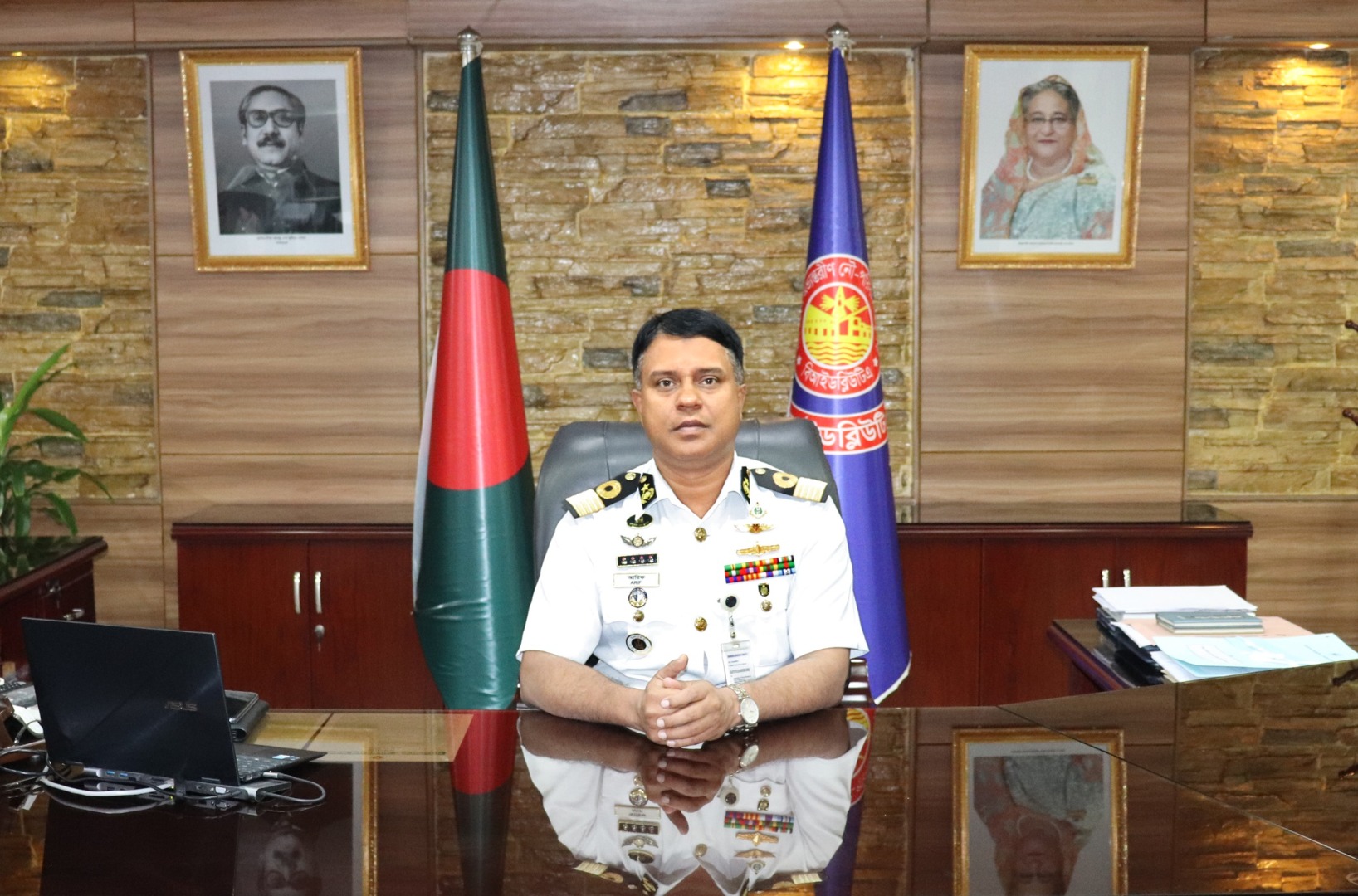 The Bangladesh Inland Water Transport Authority (BIWTA) has been set up for the development, maintenance and control of inland water transport and of certain inland navigable waterways. Among other functions, BIWTA has the responsibility to arrange training programme for Inland Water Transport Personnel. In pursuance BIWTA established its first inland maritime training centre named as "Deck Personnel Training Centre" (DPTC) on the west Bank of the river Shitalakhya in charhouse, Narayanganj. The Training Centre was directed by British and Danish expertise from the year 1970 to 1976 under the guidance of ILO with World Bank funding. In the year 1976, Authority shifted the institute to its new building, built on its own acquired 4 (Four) acres of land on the East bank of Shitalakhya in Sonakanda, Narayanganj. From the beginning only deck personnel were being trained in the Training Centre. During 1996 to 2000 BIWTA implemented a project named "Upgradation of Deck Personnel Training Centre under IWT- 3 Project" with the help of "Arab Academy for Science and technology and Maritime Transport". In 2004 along with Deck Crew, the institute started training programme for Engine Crew and the name of the institute has been changed to "Deck & Engine Personnel Training Centre" (DEPTC). BIWTA believes that a safe, cost effective and environment friendly Inland Water Transport sector mostly depends on skilled and competent ship personnel. Therefore to promote skilled and trained river transport personnel and to achieve the preset goal appropriate training modules and curriculum have been developed; a training ship and well equipped laboratories have been setup in DEPTC Campus. DEPTC is a non-profit making organization primarily engaged in promoting maritime education and training in the inland water transport sector in Bangladesh. Since its establishment, the training centre has been conducting various maritime training programme in compliance with ISO-76 & STCW-78 as amended, with the approval of Department of Shipping. The training centre is headed by a Principal, a professional Master Mariner having long time sea carrier as well as teaching experience in maritime education. Its different activities are being appraised, initiated, executed and monitored by Vice Principal under the supervision of the Principal. The Principal decides on key matters such as launching of course, managing and up keeping DEPTC's own premises, liaise with the Department of Shipping and other national and international bodies, liaise with trainees representative through student counseling to deal with student matters etc. He also keeps close correspondence with member of Finance and other officials of BIWTA. At Present DEPTC is running by a group of highly skilled, competent & experienced Master Mariners, Inland Masters & Marine Engineers, Part-Time & Full Time Instructors and Trained Employees with Naval background under the supervision of BIWTA, Ministry of Shipping.
I wish all the prosperity of this institution so that it can achieve the vision of BIWTA and can keep highest role to make skilled and trained water transport personnel for inland water transport sector at home and abroad.
Commodore M Mahbub-ul Islam
(N), BSP, ndc, psc, BN.
Chairman, Bangladesh Inland Water Transport Authority (BIWTA)